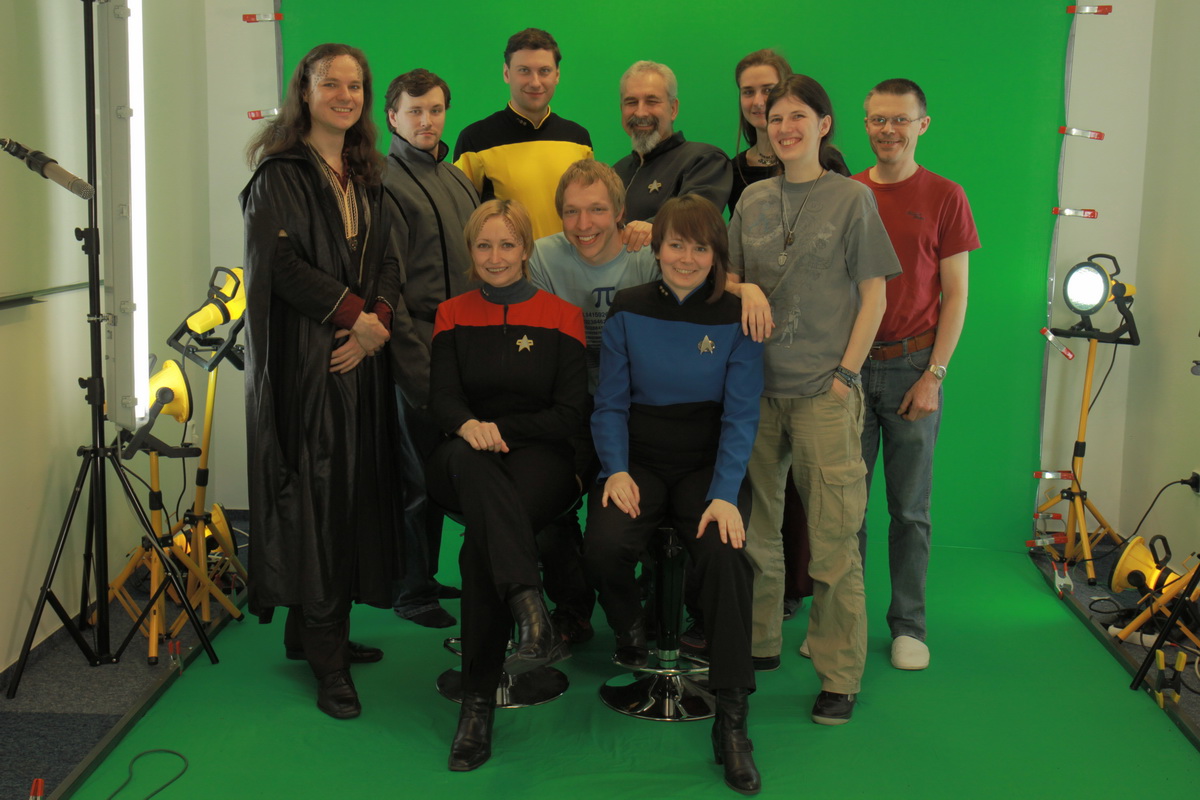 13th-14th April is here - a time for a second shooting session indoor. This time the session took place at Devoteam space. We brought more lights and finally we achieved a sensitivity of ISO 200.
When setting everything up we found out that our green screen shrank after being washed. With the aid of large amount of clips we managed to stretch it over the frame. At
last we could switch the lights on and start shooting.
Two days later our mission was completed - all scenes with Talisa Ren's mother were shot.